Content-based cyberattacks pose an increasing threat to internet-facing SAP applications. How does it happen and what can you do to stop it?
In this webinar, you'll learn:
Exactly how attackers target SAP applications with malicious text inputs or malware-laden files
The unique structure of SAP that makes it so difficult to protect
The steps you can take to secure your own SAP infrastructure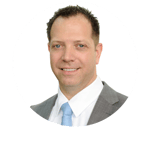 Jörg Schneider-Simon is a co-founder of bowbridge Software and has spent more than 20 years designing, evolving and promoting complex, enterprise-level IT security solutions.